Located in a turn of the century building on a vibrant corner in downtown San Diego's historic Gaslamp District, Café 21 is an open and airy bistro that captivates the crowd. The rustic brick walls, high ceilings, and copious amounts of glass serve as a backdrop for a sophisticated and whimsical palette of materials, colors, and patterns. As with Chef Leyla's cuisine, the space is a modern interpretation inspired by the diverse cultural history of Azerbaijan.
Presented in a way similar to the culinary delights Cafe 21 offers, the architecture unveils itself in layers. One walks into a sea of dappled light courtesy of the massive aqua pendant lights which are a contemporary take on the mosaic dome ceilings of the region. Contrasting the understated, traditional marble tables, and bent wood cafe chairs, a dining-room-spanning banquette brings the delight of the bazaar with its life-saver striped tapestry of vibrant colors and varied patterns. Taking inspiration from the rich patterns of the hand knotted rugs, the vast wine selection is presented in a floor-to-ceiling display of large radial flower petals hewn in rich walnut and raw steel. The decor and furnishings create a comfortable and unique balance of old world culture and modern industrial craft.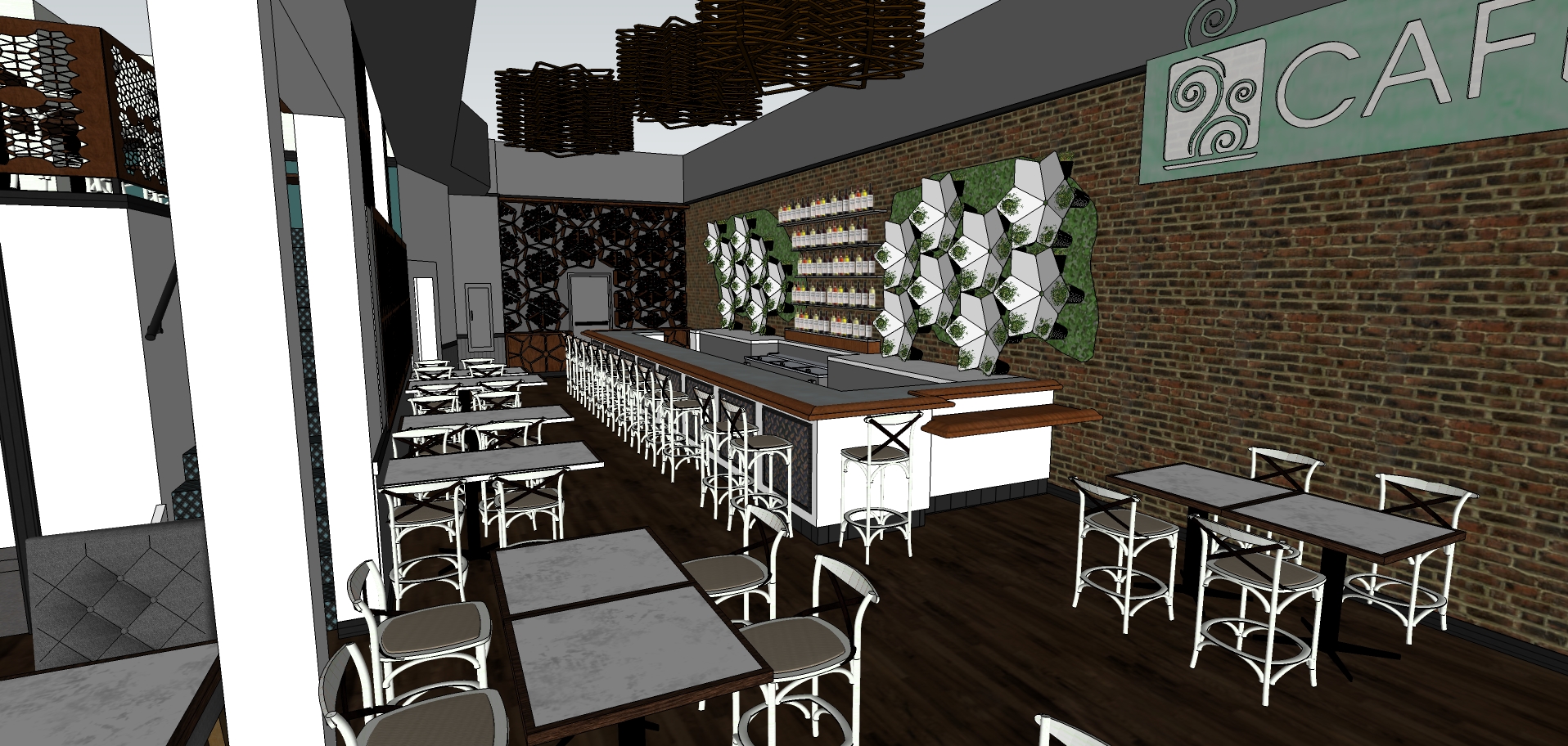 design + construction
We built most of what you see on the interior of this project. We tried to make sure the design was consistent throughout by taking every opportunity we had to tie in materials and patterns connected to the homeland of the owners.