pete's place
La Mesa, CA
Our project challenge was to modernize Pete's Place - the tavern of choice in historic downtown La Mesa since 1954 – without losing its history and character. During the excavation of the building, we uncovered some treasures: Removing the painted plywood exposed rough brick walls and a wood truss ceiling; in lifting the carpet we found a time-weathered concrete floor; tearing out a wall uncovered a beautiful, hand-painted sign not seen in decades. We adjusted our plan. The brick and truss were left exposed. The concrete was sealed as-is to maintain its historic patina. The sign we found inspired color palette and interior design choices that maintain the tavern's essence. At the same time, raw metal panels, decorative lighting, and mosaic tile inlays bring the space into the 21st century. The restrooms were relocated to the rear of the building, stripped down, and clad in heavy, industrial materials. The rear entry, closed for years, is open again and new exterior signage adorns the building. PoD worked to highlight the historic connection of tavern and neighborhood, while keeping Pete's soul intact and providing a much-needed refresh to the bar's look and layout.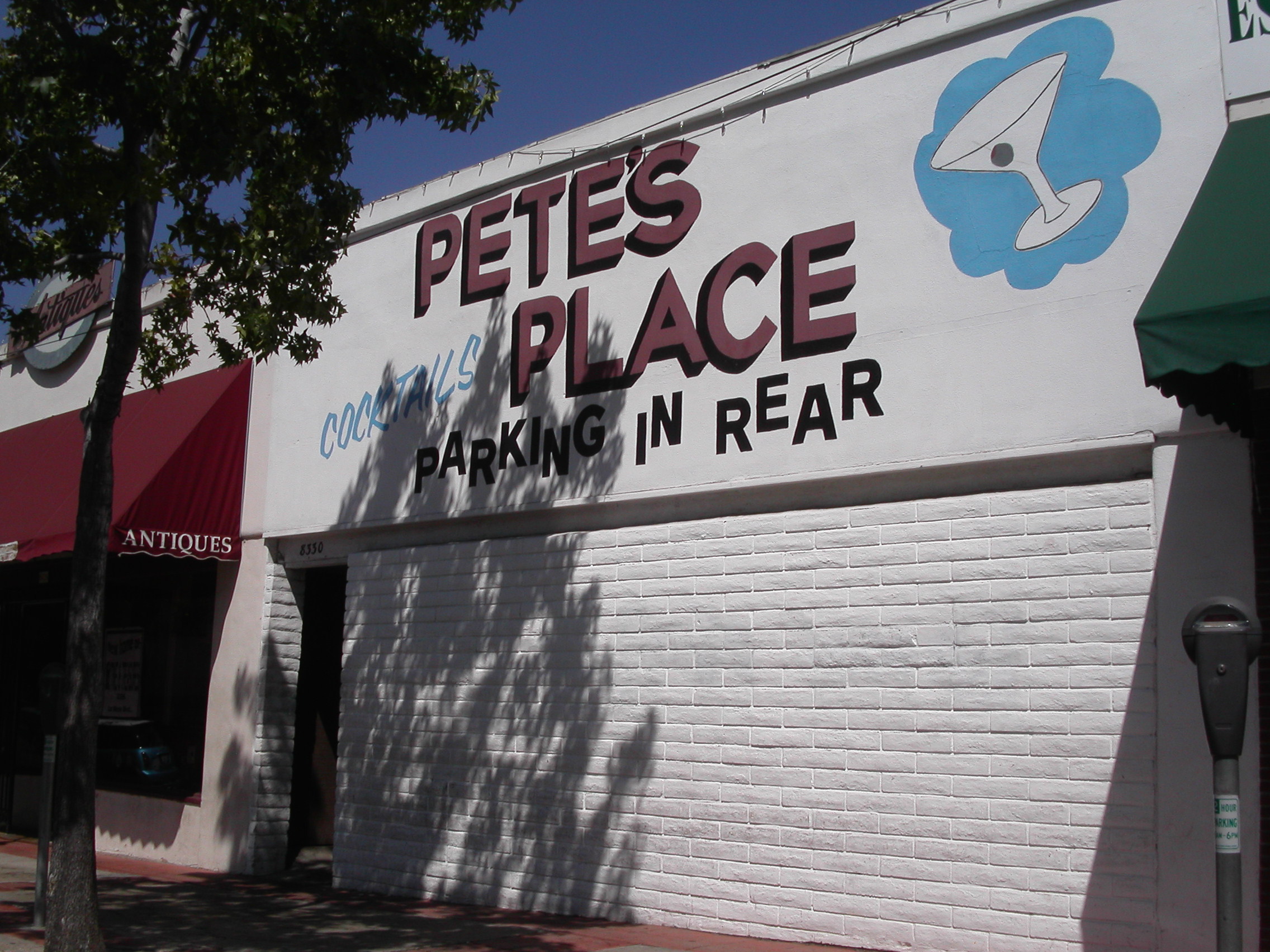 design + construction
This project was unique in the fact that it was originally not even a building. The space was a parking lot for a furniture store. Eventually a structure was built in the space between the existing buildings. The wall of the furniture store and the entrance was discovered in the renovation process.